Bulk solar salt is always on hand at our Lancaster, PA facility.  The Cope Company Salt has three large pits that are filled with bulk solar year-round.  The most popular uses are as a deicer and in our patented AUTOBrine® systems.
Bulk solar salt is available for pick up or delivery.  It can be picked up in amounts as small as an approximate half-ton.  Our friendly staff can load your product into something as small as a spreader attached to a pickup truck or a dump trailer or something as large as a tri-axle dump truck.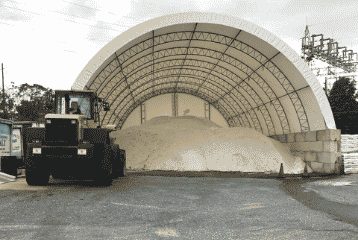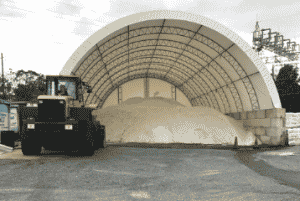 We also offer delivery of bulk solar salt.  We deliver in tri-axle dump trucks in full truckload quantities which is approximately 22 tons.
The Cope Company Salt is the trusted source for bulk solar salt.  Contact us to see how we can assist with any of your salt needs.