The Cope Company Salt (TCCS) started in 1968 providing salt products for water softeners, ice melt, and food-grade applications.
Over the past several decades, TCCS has been regarded as one of the premier salt suppliers for a variety of industrial and commercial facilities. Servicing customers ranging from pharmaceutical manufacturers to property management, TCCS is known for its expedited delivery, knowledgeable service technicians, and overall industry knowledge that equip our personnel to help determine the right solution for your facility. The company introduced its own patented salt-delivery solution in 1989 and has acquired two patents on the AUTOBrine®, a unique salt-delivery system. This solution continues to revolutionize the salt industry and has built a reputation nationwide, all while TCCS continues its unparalleled service.
Reliability

Punctuality

LTL Truckloads

Morton Distributor
Consistently use clean salt

Have our own fleet

Employ our own drivers

Knowledgeable staff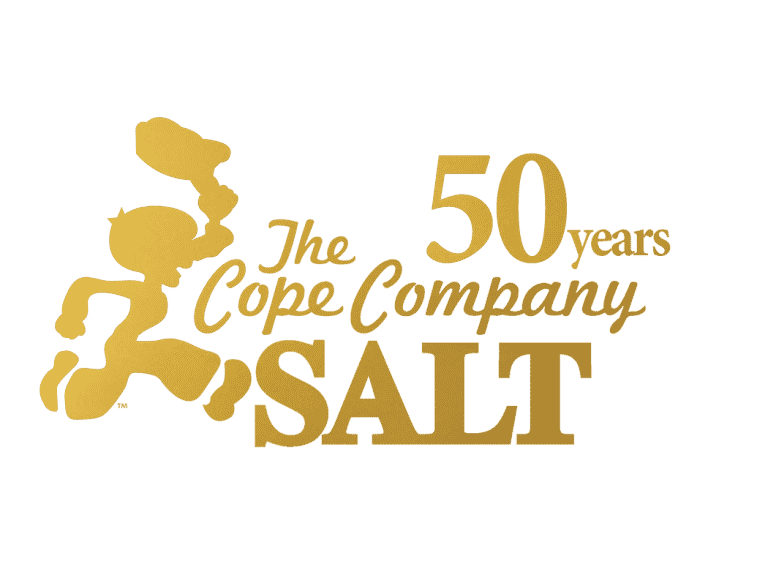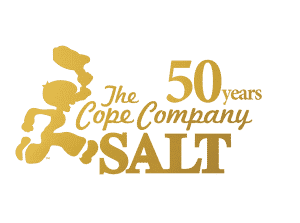 Salt Distributor – Most Trusted in the Area
Cope Salt is the area's largest wholesale salt distributor.  Established over 50 years ago, Cope Salt has evolved into the trusted leader in providing bulk salt and bagged salt products.  We are one of the only distributors in the tri-state region that carries a broad range of inventory on hand at all times.  Our regular inventory includes water conditioning salt, ice melt, pool salt, food-grade salt and agricultural salt.  We are known for our experienced and courteous delivery drivers as well as our knowledgeable and helpful office staff.  The entire team strives to provide the highest level of service to all of our customers at all times.
We carry a large variety of products from major manufacturers including Morton, Cargill, and US Salt.  In addition, we have our own branded water conditioning salt and ice melt.
Cope Salt offers both pick-up and delivery options to suit your needs.  While one customer may prefer to have their salt product delivered directly to their facility, another may want the convenience, savings, and shorter wait time associated with picking up at our plant.   We provide delivery service to parts of Pennsylvania, Delaware, Maryland, and New Jersey in our own fleet of vehicles including tractor-trailers and dump trucks.  Generally, we will deliver to commercial properties that are within a 100-mile radius of our Lancaster, PA facility.
The majority of our customers purchase by the ton or pallet.  That's not to say that we won't sell to a homeowner who just wants a bag or two.  Regardless of the size of your order, the Cope Salt team wants to help you find the right product to suit your needs.  We are the trusted salt distributor to a number of industries.
If you need salt, you can rely on Cope Salt as your salt distributor source.
Working At Cope
The following is our Corporate Foundation.  It describes our philosophy of doing business, our culture, and the kind of people that are part of the Cope Company team.  Our foundation drives us while at work and in our everyday lives.